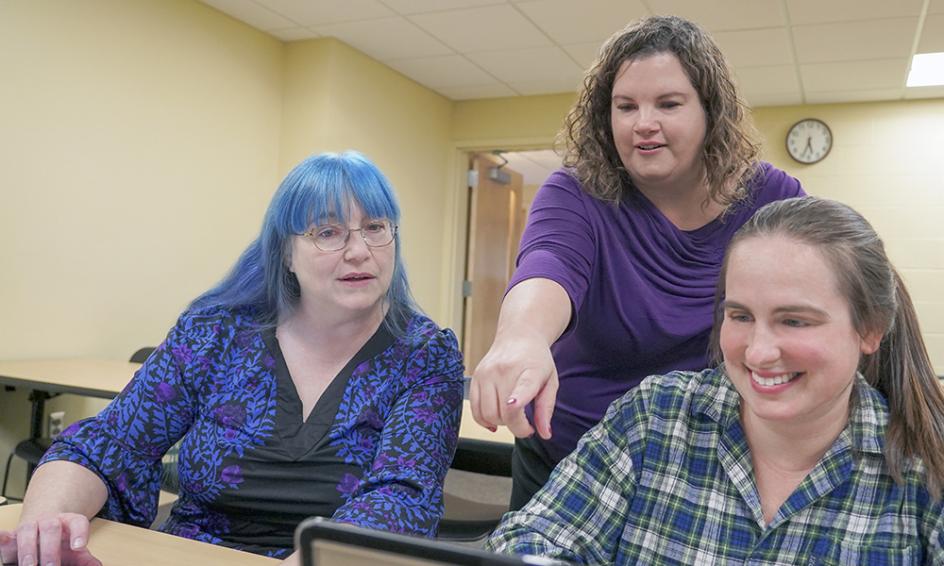 ---
Heidelberg's Master of Arts in Counseling (MAC) program has been awarded $318,000 in funding from the Ohio Wellness Workforce Fellowship Program to boost the number of graduates working in behavioral healthcare settings.
The funding is available to students who are pursuing degrees or certificates in social work, marriage and family therapy, mental health counseling, psychiatric/mental health nursing and substance/abuse addiction counseling. 
It comes at a critical time when more than 20 percent of Ohioans live with a mental health condition or a substance abuse disorder and nearly 2.4 million live in communities that have an inadequate number of behavioral health professionals.
The funds are available for students who are in the last two years of an academic program that is preparing them for positions in the behavioral health workforce, said Dr. Robin DuFresne, assistant professor of graduate counseling who worked at the ground level on a statewide committee to help generate ideas and identify needs that led to Ohio Gov. Mike DeWine prioritizing the behavioral health workforce in Ohio.
Heidelberg's award will provide up to $10,000 per student for scholarship assistance or paid internships to assist grad students with completing the MAC program.
"Students are required to be Ohio residents, complete their internship at a community behavioral health center, and commit to working one year post-graduation at a community behavioral health center, Dr. DuFresne explained. 
'Grateful for this opportunity'
For MAC student Makayla DeMoss, the financial assistance is fantastic news as she looks to complete her master's degree at the Berg.
Makayla, who is in her final semester of the MAC program, is finishing her internship. She is excited about the opportunity for a variety of reasons. The assistance will help get people in the behavioral healthcare field more involved with agencies, many of which are woefully understaffed. And it's certainly welcome news for those looking to complete unpaid internships. 
"The internships take up a lot of our time and many people have other full-time jobs on top of their internships," Makayla said. "That can be very exhausting, especially in a field with such a high burnout rate already."
She plans to put the funding she receives back toward her studies and utilize it to gather materials for the office where she'll be practicing. 
"I'm extremely grateful for this opportunity," she added. After graduation, she plans to continue her work at Firelands Counseling and Recovery Services in Seneca and Sandusky Counties, the agency where she has worked for the past two years as well as her internship site.
Meeting Ohio's behavioral health demand
The grant is part of the governor's plan to increase the number of behavioral healthcare providers to meet growing demand. In May, he proposed an investment of $85 million of federal funds that would make education more affordable for students who commit to behavioral healthcare careers.
Randy Gardner, chancellor of the Ohio Department of Higher Education, made the award announcements last month.
"The health and success of Ohio's families and communities depend on effective strategies to recruit and retain health professionals," the chancellor said, calling the Fellowship program "an important statewide initiative."
 
Published on
Aug 23, 2023
Programs
Master of Arts in Counseling