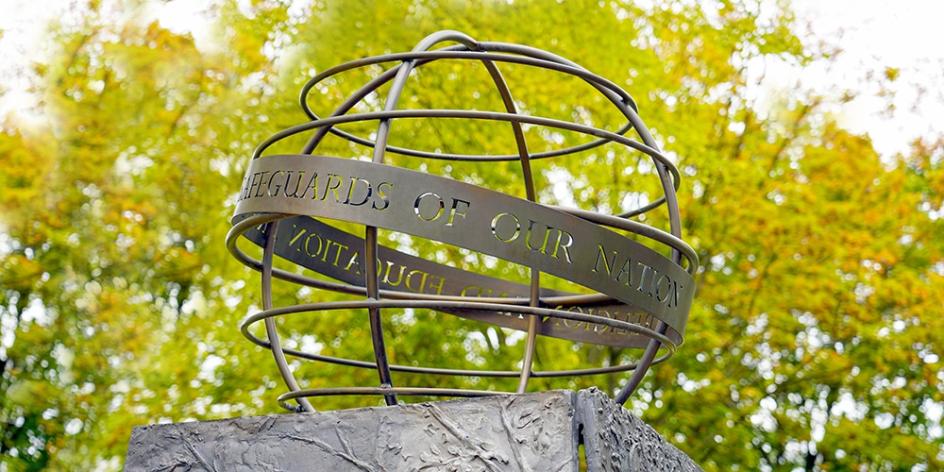 ---
Heidelberg University has been awarded a $2.165 million, five-year grant from the Department of Education's Title III Strengthening Institutions Program (SIP).
With the grant funding, Heidelberg plans to create a unified cloud data warehouse that will provide valuable data to ultimately improve support and access for undergrad students and provide better, easier access for data-driven decision-making, said President Rob Huntington.
"The success of the program will be measured by transfer student enrollment and graduation rates, sophomore retention rates and four-year undergraduate graduation rates," he explained, adding that the grant will specifically provide support for students identified as at risk.
The grant integrates components of two of the University's key strategic planning documents: the Strategic Growth Action Plan (SGAP), a five-year plan to strengthen Heidelberg's core student mission, achieve financial stability and develop a plan to navigate current challenges, and HeiTech 2025, a five-year plan by HU's Computer, Network and Information Technology (CNIT) Division to improve institutional capabilities for collecting, curating, retaining and utilizing data in University operations. Both SGAP and HeiTech 2025 informed Heidelberg's Title III grant proposal, Rob said.
Data-driven decision-making
Heidelberg's overall goal for the Title III project is to build Heidelberg's data management and governance infrastructure, enabling the institution to make better informed, data-driven decisions to enhance student success. Currently, Heidelberg has many different data sources, but because they are not centralized, extracting the data from multiple sources and analyzing it is time-consuming. 
"This grant gives Heidelberg the funding to get a more complete picture of our students as we can bring data from all of our systems together in one place," said Tobey Robison, Chief Information Officer for CNIT. "This will greatly enhance our ability to get a complete picture of all of the data we have on our students and allow us to more quickly identify and proactively assist those students who may not realize they're in need of help or are just afraid to ask for it."
As noted, the soon-to-be-developed cloud data warehouse will bring together all of Heidelberg's data, allowing college personnel to run reports and analyses in real-time. Heidelberg will then use that data to inform decisions aimed at identifying and addressing risk factors and barriers to student success, said the grant project manager, Dr. Courtney DeMayo Pugno, Executive Director of The Owen Center for Teaching and Learning and Assistant Vice President for Academic Affairs.
Assessing, supporting at-risk students
The Owen Center – Heidelberg's one-stop shop for comprehensive student resources – has a strong track record in guiding students on a positive path to academic success. DeMayo Pugno explained that the integrated data will help the Owen Center team identify barriers to student access and success, and then work collaboratively across campus to eliminate them.
"The new integrated data will help the Owen Center team expand its capability to support at-risk students with enhanced services, including additional personnel, targeted expansion of academic support services like tutoring and supplemental instruction, and the intentional creation of online course offerings," Courtney said. "Additionally, the university will examine policies and procedures and look to reduce or eliminate barriers to access and open up more pathways to simplify the process for students looking to transfer to Heidelberg."
Already, Heidelberg offers the Open Transfer Program, which offers students with a pre-existing associate of arts or associate of science degree the opportunity to finish their bachelor's degree in a similar area of study in only 60 credit hours of a total of 120 credit hours – without all the barriers and red tape that transfer students typically experience.
The grant will allow Heidelberg to add five new full-time positions, two within the CNIT Division, one in the Registrar's Office and two in the Owen Center. 
The U.S. Department of Education's Title III Grant Award to Heidelberg University (Grant Award Number P031A230004, CFDA 84.031A, Data Integration and Storage to Support Student Access and Success) will pay this five-year grant-funded position at Heidelberg University, starting no sooner than October 1, 2023, and retained no longer than September 30, 2028.   The total grant awarded for year one is $421,255; the total award amount estimated over five years is $2,165,318 (estimated at 74 percent of the total project). Nonfederal grant match toward this federal award is estimated at $770,974 (26 percent of the total project) over the five-year grant performance period.
 
Published on
Oct 17, 2023