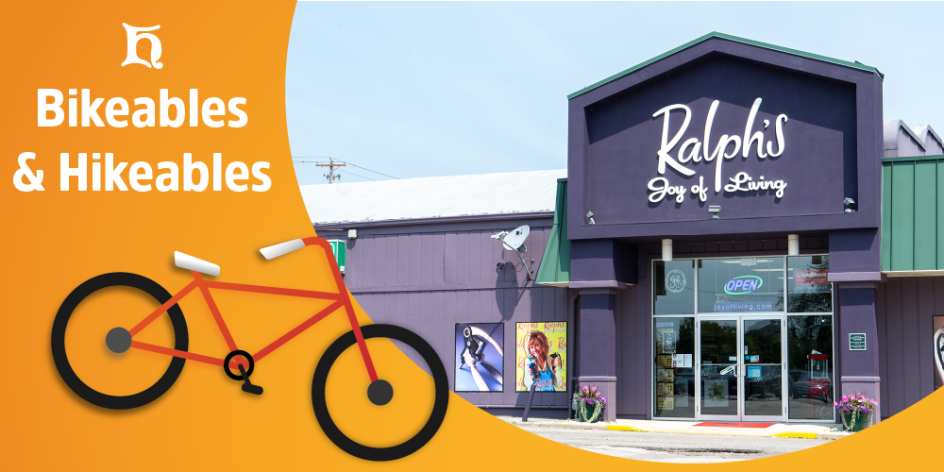 ---
Ralph's Joy of Living is a one-stop-shop for all things home-goods.While many of the goods they offer are for an older crowd than Heidelberg tends to serve between the months of August and May, as a recent graduate, this place rocks. Many older students will probably feel the same after a visit.
The back part of the store is my favorite. I'm a bit of a kitchen nut, so looking through all of the weird gadgets and accessories really does bring that "joy of living" to life. I'm also particularly fond of their oil and balsamic vinegar section. In the back right corner of the store, there's a  portion of the wall covered in little barrels – with a table out front with bottles and tiny cups of bread pieces. This is where the party gets started. 
I had never sampled oil and vinegar at a store before, so when I opened the cup of bread, I was expecting something akin to a Eucharist that had been prepared but forgotten until the following week: in a word, stale. But I was so pleasantly surprised that these little pieces of bread were soft and fresh, and perfect for sampling the rows of oils and vinegar that lined the table. The woman who ran the sampling table was so kind, asking my favorite (and least favorite) flavors, and giving her honest recommendations. After several taste tests, I decided on a sriracha balsamic vinegar (which has seen a good bit of use since I bought it). Before I went to the counter, she took some extra time to try to find me a few different recipe cards that involved the vinegar I had bought. As I checked out, she invited me to some of the store's upcoming events, like cooking classes or wine tastings based around the products they had in store. Although the timing hasn't aligned for me to attend one of these events yet, I'm still keeping an eye out for my next excuse to go back.
As mentioned, there are a lot of products that Ralph's sells, and I haven't bought all of them, so I don't feel entitled to speak to all of them. However, the people who work at Ralph's have always been incredibly sweet to me and my friends and family, and interested in our lives and how to best help us out. I'm really impressed with their customer service and the fact that such a varied product line can be contained in such a neat, uniform identity. It's Ralph's Joy of Living – and that's just what it is.
---
For those of you who were just bored to tears by my epic through the world of oil and vinegar, don't worry: I have more food to talk about.
Recently, in the same lot as Ralph's Joy of Living, a new deli has opened up. The Deli Cafe at Frost Village is based in one of Tiffin's old churches. It's a New York Style Deli, but to be frank, it feels much more gourmet than some of the deli's I've visited in NYC. When I walked up the stairs to get in, I was blown away by the aesthetics of the place: the ceiling is painted light blue with little clouds, and local artists' work is featured throughout the dining area.
But the food is also to die for. They have a wide variety of hearty sandwiches as well as lighter fares. I've been there a few times and each time, I try something new – and I'm always impressed. Most recently, I had the cobb sandwich which was simply wonderful. They've always been super accommodating when I've asked for alterations to my food (I'm an avid tomato-hater.) It's been very fun to bring my family to the Deli and introduce them to one of my new favorite restaurants in town. 
I definitely recommend everyone to hit up the Deli. If you have taste buds, I'm sure you'll find something to enjoy!
 
Published on
Jul 26, 2023