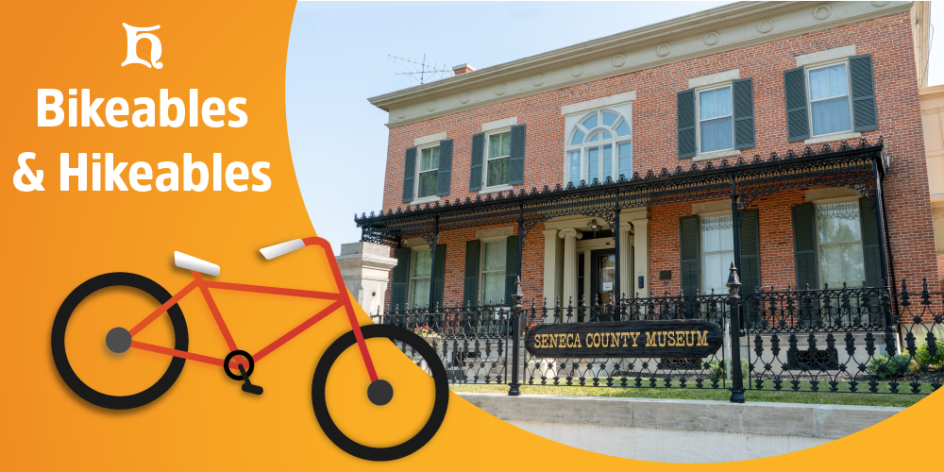 ---
I love the Seneca County Museum. 
Only a 5-minute bike ride away from the center of Heidelberg University's campus, the Seneca County Museum is housed in the old home of Rezin Shawhan, Tiffin's first millionaire. (With inflation, he would be worth about $23 million today.) Upon his passing in 1887, he left money to Heidelberg, the local library and some churches around town – and he left his house to his second wife, Della. It passed down through Della's family tree until being donated back to Seneca County for use as a museum. 
The museum features Seneca County and Tiffinite involvement in many major historical events, and the local history of Tiffin itself. Rooms are dedicated to what living spaces and sleeping quarters would look like at various points in American history, to the industries that made Tiffin notable back in the day (particularly, several artifacts from the Tiffin Glass Factory.) The museum also includes tributes to the military service of Tiffinites, and the county's involvement in the War of 1812, the Civil War, the World Wars, and some of the military engagements of the Cold War. There's so much to learn about the role this little town played in history, and it's always fun to be able to make the connections back to the history books.
Here's a fun bit of family history that I'm very proud of: my maternal great-grandmother, Betty Lou, grew up in the Junior Order of United American Mechanics orphanage (the "Junior Home") during the Great Depression. So I was thrilled that the Seneca County Museum curated an entire room dedicated to the "Junior Home Kids" over the past year. It's fun and exciting to see others dedicated to sharing the story of "Junior Home Kids" like my great-grandmother, her siblings, and their many friends growing up. I was also excited when the director of the museum, Teresa Sullivan, gave me her card and let me know that there would be a Junior Home Kid reunion this September. So, in preparation for that fun event, I deeply encourage you all to check out the Junior Home Kid room and enjoy the more recent history of the town we call home.
 
Published on
Jun 23, 2023