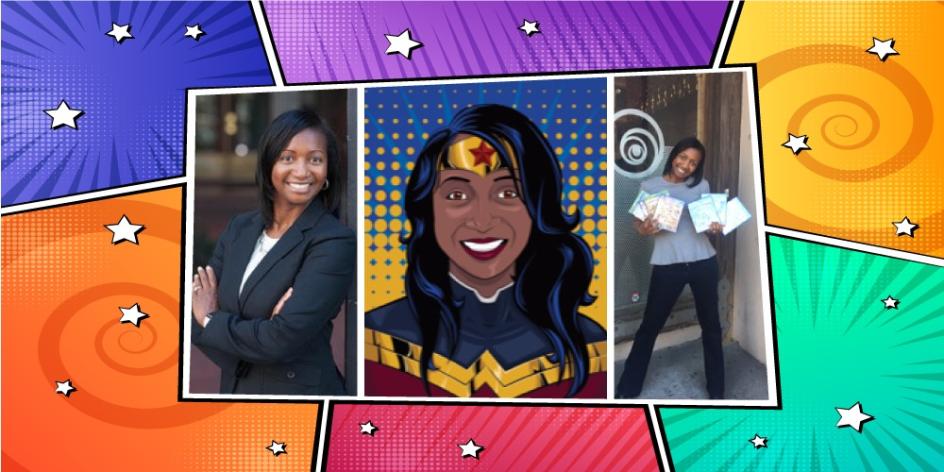 ---
While at student Heidelberg in the mid-1990s, Keshawn Womack cast a narrow gaze on one career path and ended up living an adventure of a lifetime in a totally different direction because she dared to try something a bit different.
Keshawn, '98, will share her career journey and advice for the Class of 2027 when she delivers the keynote address at Opening Convocation on Thursday, Aug. 24.
A Communication & Theatre Arts major, Keshawn has spent the past 25 years in both the corporate and entertainment industries as a communicator, content strategist and brand marketing expert for TV, video games and big tech companies in Atlanta, New England and the San Francisco Bay area.
"My journey began by exploring all that Heidelberg had to offer in academics and student life around campus," Keshawn says. "I enjoyed making friends and discovering new activities." 
At the 'Berg, she quickly got engaged as an RA, a cheer captain and with Greek life as well as campus media. But she found that internships were "the most advantageous use of my time." She interned as a camera person for Media One (now Comcast) and spent summers working at WUAB and WOIO TV in Cleveland, where she wrote, chased leads and organized community events.
After graduation, Keshawn landed what she thought was her dream job at CNN headquarters in Atlanta.
"I thought that my lifelong dream of becoming a journalist and on-air news broadcaster was well under way. No one could stop me," she recalls. "But after getting settled into the work life, the reality of long hours in the newsroom cranking out stories and the constant turnover of the anchors was a wakeup call to explore if that work schedule and imbalance in career security was worth it."
Luckily, Keshawn was able to use her connections to move to the CNN-owned Cartoon Network, working with animation editors, voice-over actors, engineers, brand teams and cartoon creators. After nine years at the Cartoon Network, working on shows such as The PowerPuff Girls, Ben 10, Star Wars: The Clone Wars inaugural season, Chowder and Fridays, she moved on to Hasbro in Rhode Island to manage the site launch for the newly created HUB Network (now Disney Family), a collaboration between Hasbro and Discovery Kids Network. While at Hasbro, she created content strategies and web page communications for brands like My Little Pony and Monopoly, and later managed the boy brand portfolio which included promoting games and toys like Transformers, GI Joe, SpiderMan, Thor, Nerf and Beyblade.
More recently, Keshawn has had the opportunity to build experiences for consumers working for Sony PlayStation, EA and Ubisoft. She has traveled and partnered with professionals around the world "to bring enjoyment to those of all ages who play games." 
"Even though working in TV and entertainment is fun and full of adventure, (the gaming industry) is just as challenging, stretches your creativity and allows you to be carefree in order to build the experience needed for consumers to enjoy, engage, trust you and come back for new content," she says.
One of her biggest challenges was walking away from the gaming industry, but after almost 10 years, she pivoted to corporate marketing, creating culturally inclusive content and social brand engagement for companies such as VMware, Guidewire and Visa. 
Keshawn remains enthusiastic about her next chapter and continues to analyze her local newscasters as she watches the nightly news. After all, it's in her DNA! "But I respect the field of journalism enough to know that big hair and teleprompters were not my true calling."
When not at work, Keshawn focuses on raising her son, Cameron, along with her life partner, Lawrence.
We look forward to being inspired by Keshawn during Opening Convocation in a few short weeks!
Published on
Jul 28, 2023