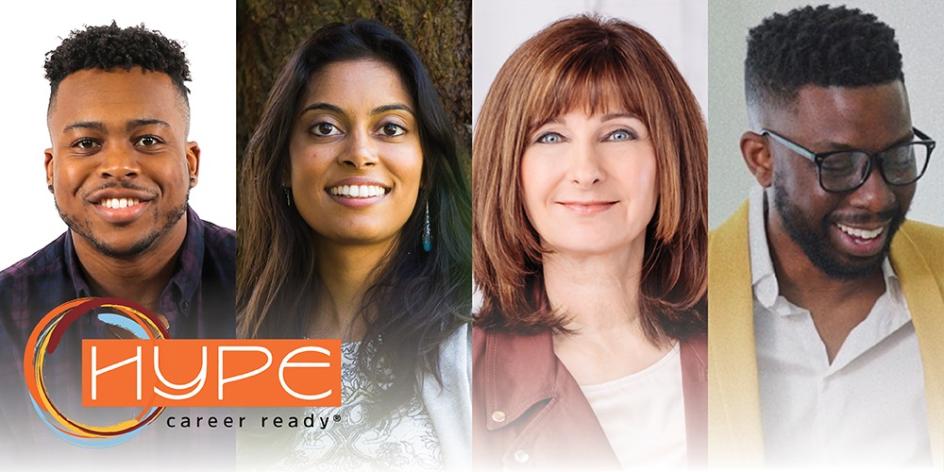 The 2023-24 academic year will mark the eighth year of the HYPE Career Ready® Program, and there are some big and exciting changes coming.
Heidelberg students will again have the opportunity to hear from inspiring keynote speakers, but we're shifting to four speakers – two per semester. The speakers will expose students to inspiring stories of leadership, dedication and success. Each HYPE Day will feature one keynote speaker to kick off the day and interact with students during a Q&A.
Additionally, the HYPE skills have been revamped to more closely align with the mission of the program, which is the cultivation of career competencies that are crucial for students post-graduation. The new HYPE skills are Diversity, Equity, Inclusion and Belonging, Financial Literacy, Career Search & Placement, Technology, Communication and Collaboration & Conflict Management.
During a HYPE Day, students will attend different sessions that focus on one of the HYPE Skills. 
Also new to HYPE's core mission are Experiential Learning Opportunities. The HYPE Career Ready® and Placement Office provides undergraduates with the opportunity to apply knowledge obtained through coursework to an on-the-job experience. Internships and experiential learning opportunities allow students to develop the knowledge necessary to further their careers.
Here is the slate of speakers for the 2023-24 academic year:
Brandon Copeland
September 12, 2023
NFL veteran, Ivy League professor, financial education consultant, philanthropist and real estate developer
Brandon Copeland is a member of CNBC's Financial Wellness Council, a Forbes 30 Under 30 honoree, an NFL Player's Inc. Advisory Committee member and a recipient of the NFLPA's highest honor, the Alan Page Community Service Award. Additionally, Brandon stars in the Netflix series, "Buy My House." He has encouraged and empowered others mentally and financially by headlining events aimed at sharing his unique personality, perspective, and experiences with the world.
 
Crystal Kadakia
October 18, 2023
Transformational Change Expert
Crystal Kadakia began her professional career in Chemical Engineering before turning to Organizational Change Leader, empowering her to provide globally relevant workplace insight. Her unique perspective also represents a melting pot of eastern and western culture with left and right brain thinking a focus on reframing and operationalizing culture, technology, and generation changes.
 
Cheryl Cran
February 21, 2024
Future of Work Expert
Cheryl Cran is the founder of NextMapping™/NextMapping.com, creator of the NextNow podcast and the CEO of parent company Synthesis at Work Inc. She is a best-selling author for her books NextMapping – Anticipate, Navigate and Create The Future of Work and The Art of Change Leadership – Driving Transformation In a Fast Paced-World. She is passionate about helping leaders and teams develop the crucial human skills needed to lead a human-focused future where we leverage technology to automate the mundane so that we can elevate the humane.
 
John Imah
March 21, 2024
Innovative Technology Expert
John Imah is a former executive leader at Snap Inc., serving as the Global Head of Partnerships, and reporting to Snap's C-suite executive leader. He founded and was in charge of the company's global partnerships, strategy, and business development team, which included gaming, augmented reality commerce and shopping, brands, and entertainment. John has been featured in national publications, including USA Today, Fortune, Variety, Mashable, Complex, The Verge, Fast Company, Tech Crunch, Ad Week, PC Magazine, and BBC News.
Published on
Mar 23, 2023