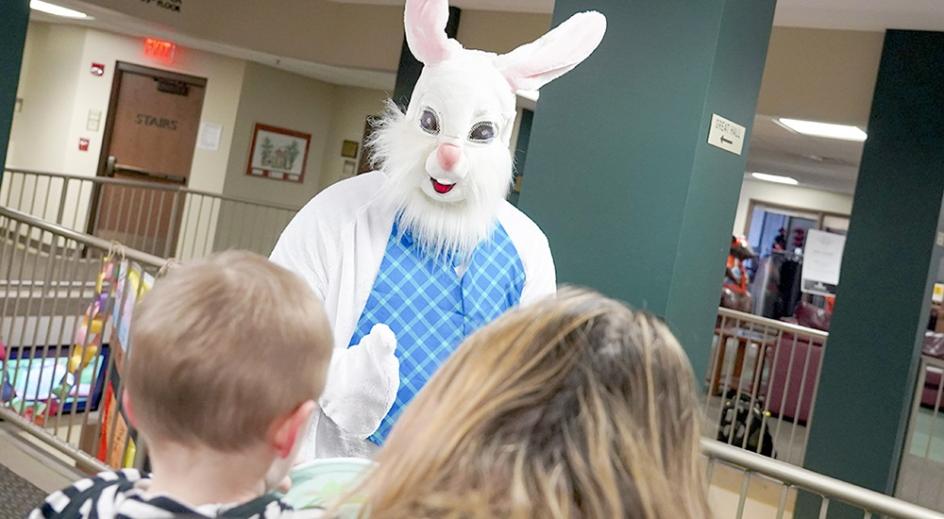 ---
In the sixth year of hosting its annual Easter Egg Hunt, this Heidelberg event has become a new tradition. It has grown each year, and will be even bigger this year when five student organizations come together to welcome community children and families – from toddlers to college students – to campus Monday, April 3, at 6:30 p.m.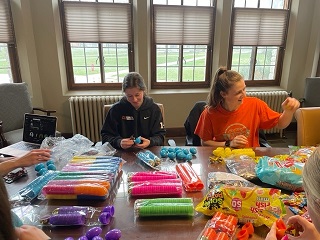 The Easter Egg Hunt, which is free of charge, will take place on the Campus Center front lawn or inside the Campus Center if the weather is inclement.
The Easter Egg Hunt will be divided into two groups: a children's egg hunt and a high school/college student hunt. There will be more than 2,000 eggs available and a few special eggs will have coupons to choose a gift card to Jolly's, Big Dipper, Chipotle, Dunkin', Walmart, Saibadee Coffee and Crepes, Bailiwick's Coffee Company, and Little Hugo's as available.
Heidelberg's Religious Life Office launched the Easter Egg Hunt in 2018. Nu Sigma Alpha joined the effort last year. This year, the Catholic Newman Club, CRU, Religious Life Council and Enact-Gift have come on board as co-sponsors.
If you have questions, email Paul Stark, Heidelberg chaplain, at pstark [at] heidelberg.edu or student Keegan Logsdon at klogsdon [at] heidelberg.edu. 
 
Published on
Mar 30, 2023