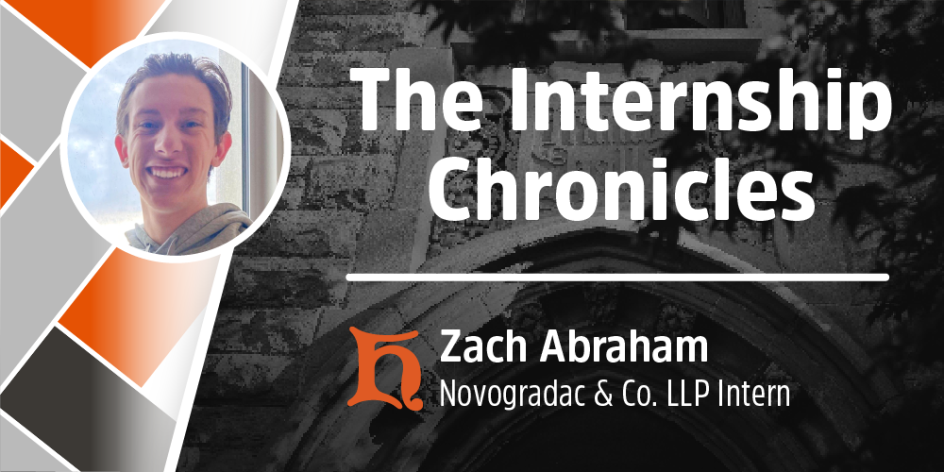 ---
One spring day, a Student Prince decided to go on a little adventure. "It won't be long before I have a career," the Prince said, "so I'd better start preparing now." So with some 'Berg education under their hat, and some connections in their back pocket, the Student Prince began forging their way through an internship.
We continue our web series, Internship Chronicles.
Chapter 24: Taking Care of Business
Zach Abraham is a Junior from Marion, Ohio. He is double majoring in Accounting and Musical Theatre. Zach is anticipating his bright future with a great deal of zeal and excitement. As he bridges the gap between the business world and the arts, Zach prioritizes being a helpful force in his community. "After college, I will continue to work to help others where I am and learn more about myself through international travel."
This semester, Zach has been interning with Novogradac & Company LLP in Cleveland, Ohio.
How did you find your internship, or how did the internship find you?
 I found this internship through the Handshake app that the University utilizes.
What did you expect from your internship initially?
I expected to be working through Trial Balances and some form of taxes.
What really happens in your day-to-day work?
Something similar to what I expected, just on a scale I never thought I would.
What connections have you made?
Many managers and seniors at the company have been helping me through the process. I have also made many connections with those staff members on my same position level. I have also received messages from managers and seniors that work other locations aside from Cleveland, for instance, the CEO of the company is now a connection on LinkedIn!
What is the most valuable thing you'll bring back to the classroom after this experience?
The real life experience of working with others and client's information to make a good product that we can give back to the client.
If your internship was a book or a chapter in a book, what should it be titled?
The chapter would be called "Taking Care of Business"
To keep up with Zach Abraham, you can visit his LinkedIn or Instagram.
 For more information about Novogradac & Company LLP, check out their website.
Published on
Mar 31, 2023