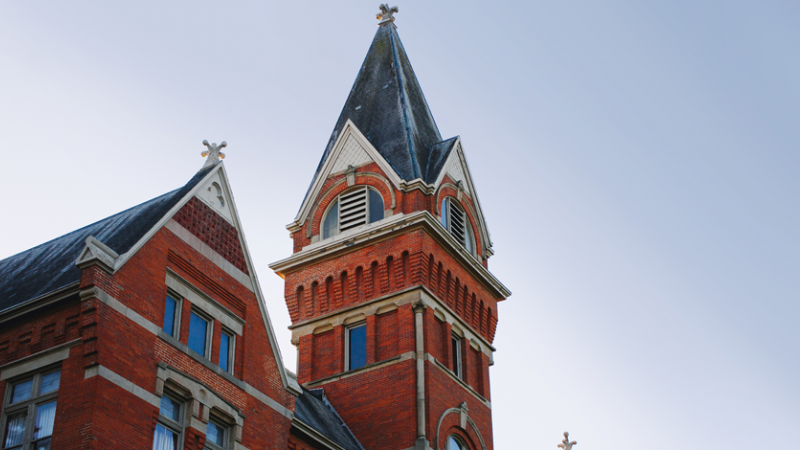 Heidelberg English professor Dr. Barry Devine's ongoing John Quinn Lecture Series is holding its next event March 15, highlighting Quinn's battles against censors and book-banning in the early 20th century. The lecture will be virtual to accommodate the visiting speakers and will begin at 6:30 p.m. You can register to attend the lecture by visiting this link.
This upcoming lecture centers around the theme of book banning and censorship. While these practices have been controversial since their inception, they continue to make headlines on a daily basis. Just like today, back in the early 1920s, struggles against censorship efforts were constant, especially for a lover of avant-garde art and literature like Quinn. "I wanted to wait until October for this topic so that I could coordinate it with Banned Books Week, but so much is happening in the news right now that I want to have this conversation now," Barry shared. 
The virtual panel will feature four guest speakers, each with passionate concerns about censorship efforts. The speakers include Judy Smith, owner of the Pan Yan Bookstore and a Heidelberg alumna; Erin VanLaningham, professor of English at Loras College in Dubuque, Iowa; Holly Eberle, Teen Librarian at the Algonquin Area Public Library District in Illinois; and Autumn Koors Foltz, a junior at the University of Maine at Farmington. 
With so many experts, Barry is thrilled to host the event. "This promises to be the best event yet in the lecture series," he said.
John Quinn was a renowned lawyer and collector of modern art at the turn of the 20th century. He was born in Tiffin in 1870, and was buried in Fostoria after his death in 1924. By the time of his passing, he owned the largest collection of modern art in the world: and his avid appreciation for the arts supported many of the famous artists and authors whose reputations live on in museums, classical reading lists and advanced literature courses. While Quinn himself was briefly lost to time, the interest of Devine has brought him back to life and conversation.
Barry, an expert in Joycean manuscripts, first encountered the name John Quinn as a graduate student. The same complete set of manuscripts that he was interested in researching had been purchased by John Quinn during his lifetime, directly from author James Joyce. Initially, Barry appreciated this knowledge briefly, before reading that those manuscripts were now on display at Rosenbach Museum in Philadelphia. It wasn't until Devine moved to Tiffin to work at Heidelberg that the name rang a bell once again, and he discovered that Tiffin was the birthplace, and Fostoria the home, of this famous collector.
Upon this discovery, Dr. Helena Theixos, Barry's wife and colleague, encouraged him to gauge community interest in the life of Quinn. He asked local researchers and historians if they were familiar with the name, and was encouraged by both Helena and fact that so few were familiar with Quinn to continue his efforts in bringing the art collector back to his birthplace.
Barry has worked closely with the Seneca County Museum and the Fostoria Historical Society to share his research about the life and impact of John Quinn. And he's had a lot of fun doing it! "[The previous lectures were fantastic events, with very interested local crowds attending," he described. "Since then a few local residents have sent me what they know about Quinn and have given me some leads for future research. Working with the local community has been very exciting!" 
The knowledge of such an influential person born so close to home has been very encouraging to the people of Tiffin who have attended Barry's lectures. "I am thrilled to be able to restore the memory of Quinn and his legacy to the community where he was born, and where members of his family lived their entire lives," he said.