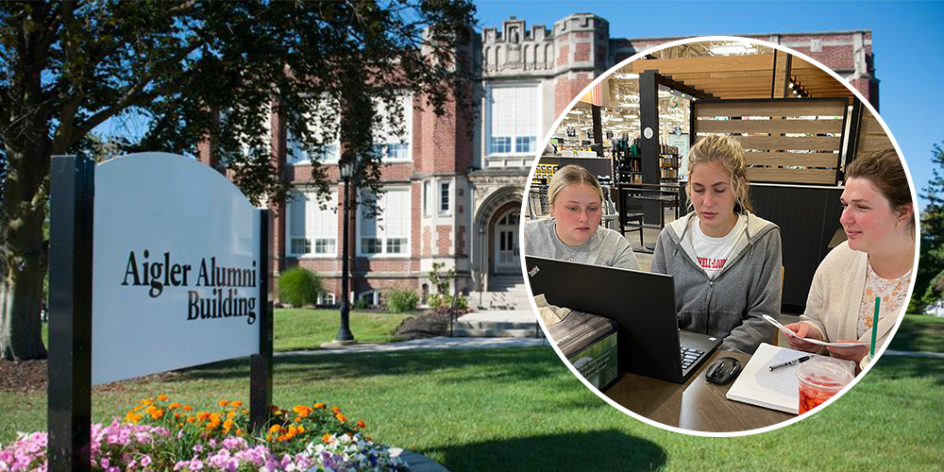 ---
A collection of six Heidelberg women are conducting research at the Ohio Reformatory for Women. In order to evaluate a prison re-entry program, four students – Paige Collins, Hope Kreais, Logyn Chamberlin and Maddie Moore – helped their professors, Dr. Sarah Lazzari and Dr. Ginny Gregg, facilitate focus groups and administer surveys
For many of the students involved, this opportunity marks a first in their careers. "This is my first professional level research project," Logyn shared.  Although still at an undergraduate level, these students are earning a near-graduate level of understanding and participation in this complex topic. "So far this experience excites me and gets me eager to see what our research shows about the Horizons program," Logyn explained. "My experience has also been very eye opening and interesting so far just from being at the prison," Logyn added. In the past several years, through the passion of Dr. Lazzari, the social science education at Heidelberg has highlighted the problems and budding solutions within our prison system. 
The Horizon Prison Initiative is a nonprofit organization that provides programming and re-entry care for incarcerated people. The program allows incarcerated people who are about to re-enter society to live in a dormitory-style environment with 6-8 participants, reintroducing them to the necessary set of skills that living with other people demands. In the evenings while participating in the program, Horizon provides self-help and personal development courses. While the program boasts graduates who are now effective and successful members of society, the work by the team from Heidelberg will mark the first formal evaluation of the Horizon program in its 20+ years of operation.
Paige, Hope and Logyn were instrumental in administering the surveys to Horizon's participants last week. They visited the Ohio Reformatory for Women with Dr. Gregg and Dr. Lazzari. It was a unique and valuable experience. The students were even able to try food from the prison chow hall. "It was not-surprisingly bland and most of us only had a few bites," Hope shared, "an experience I think everyone should taste once in their lives." 
This week, Paige and Hope returned with Maddie Moore to assist and observe the focus groups. "We sat in a circle with the women and had a discussion about their experiences," Hope explained, "At one point, I began to tear up because the women were crying about how blessed they felt to have control in an environment where they weren't allowed to have control." After the focus group, the students were quick to get to work, stopping at a Kroger Starbucks to start entering data when their time with the incarcerated women came to an end.
The collection of students will be transcribing conversations and entering data. In collaboration with their professors, the results of this research will be analyzed and published in several papers. Over the course of the summer, their findings will be presented to the Horizon Prison Initiative, as well as the Ohio Department of Rehabilitation and Corrections. Next spring, the students will also be sharing their findings and experiences with the Academy of Criminal Justice Sciences.
"Overall," Hope summarized, "my experience was pleasant and I'm glad I was asked to take part in this research project!
Published on
May 26, 2023
Programs
Criminology
Psychology
Sociology