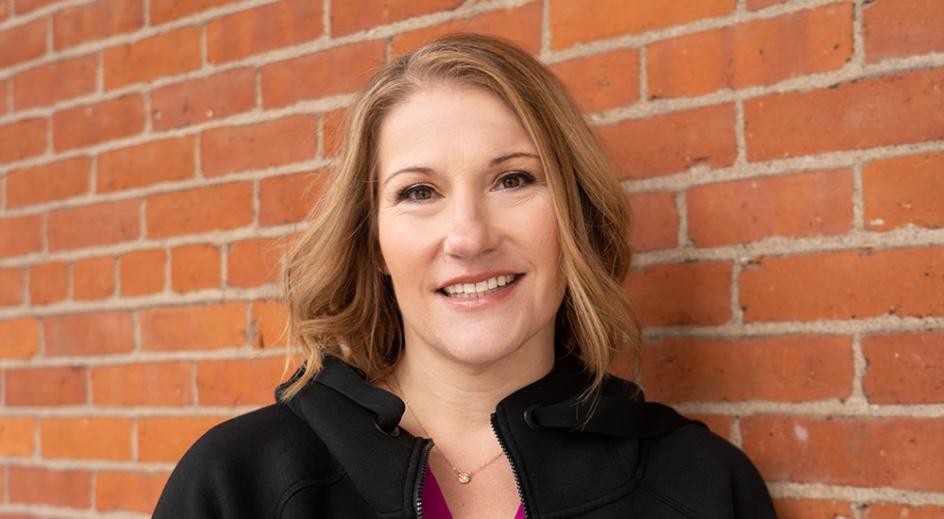 ---
Heidelberg criminology and sociology professor Dr. Sarah Lazzari has an inspiring story to tell. Sarah is featured in a recent edition of VoyageOhio magazine. Several weeks ago, the magazine's editors reached out to her for a piece that appears in their Change-Makers: Stories that Inspire section.
Los Angeles-based VoyageOhio offers a fresh approach to storytelling. According to VoyageOhio's website, the editorial team offers a platform that highlights the extraordinary life stories of everyday folks, told in their own words.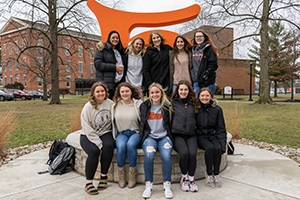 Through a series of Q&As, Sarah shares her personal journey of becoming an educator. There was plenty of adversity along the way, but those struggles helped to define and motivate her.
As the article begins, Sarah says, "I am who I am because of the experiences and interactions I have had along the way." 
Those on campus have come to know Sarah for her research interests related to how families are impacted during periods of incarceration, prison volunteers and how COVID-19 has impacted prison visitations. Ever wonder how she landed on those topics and how she came to enjoy both the applied work, behind prison walls, and working toward prison reform through research, frequently involving her 'Berg students? Would you believe it all started when she was a Girl Scout?
While working with youth in a housing project in Tacoma, Washington, Sarah writes that she encountered young people "who dealt with the kinds of adversity I had only seen in movies and on the news." Another program, Girl Scouts Behind Bars, led her to visit a prison for the first time, with a group of girls so that they could visit with their incarcerated mothers.
"When I left the prison that day, I knew I wanted to do something with corrections," she says in the article.
Without giving too much more away, Sarah credits her own teachers and professors who mentored and encouraged her – the same way she mentors her own students. Ironically, the first class of students she taught at the Berg are seniors who are getting ready to graduate this May!
To conclude the article, Sarah was asked about the role luck played in her life. Here is her response:
"I have had a lot of good luck in finding people to guide me. There have been so many people, at different crossroads, who have been there to support me. These have been people in both my personal, educational, and professional worlds. I am also lucky that I was born into a family that was able to give me the opportunities I needed, and gave me the courage to be myself and to take chances."
We're glad Sarah took a chance on Heidelberg!
Read VoyageOhio's full article about Sarah here.
 
Published on
Feb 10, 2023