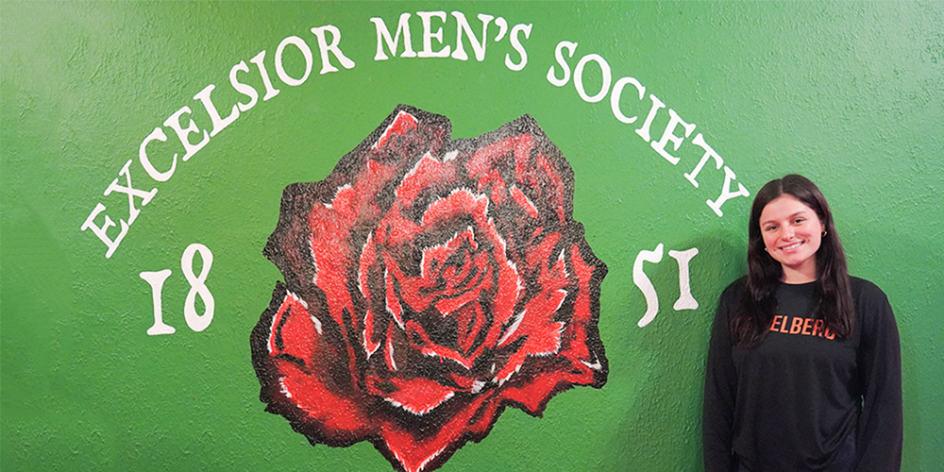 ---
With New Member Education Week barely in the rearview, some Greek groups around campus are busy spring cleaning their halls. The Excelsior Men's Society alumni had something more in mind than just cleaning, though, when they commissioned senior business marketing major and local artist Megan Vesely to brighten up the Ex Hall with a new mural.
Megan began her small business, @megvpaints, painting Nike Air Forces for her brother. Since then, she's been commissioned to paint more Air Forces, Vans, canvas shoes and cleats, marketing her skills through her Instagram page. Some may remember her familiarity with the Heidelberg logo from her Homecoming Showcase talent – painting the H blindfolded – back in 2022, a testament to the number of Heidelberg commissions she's received.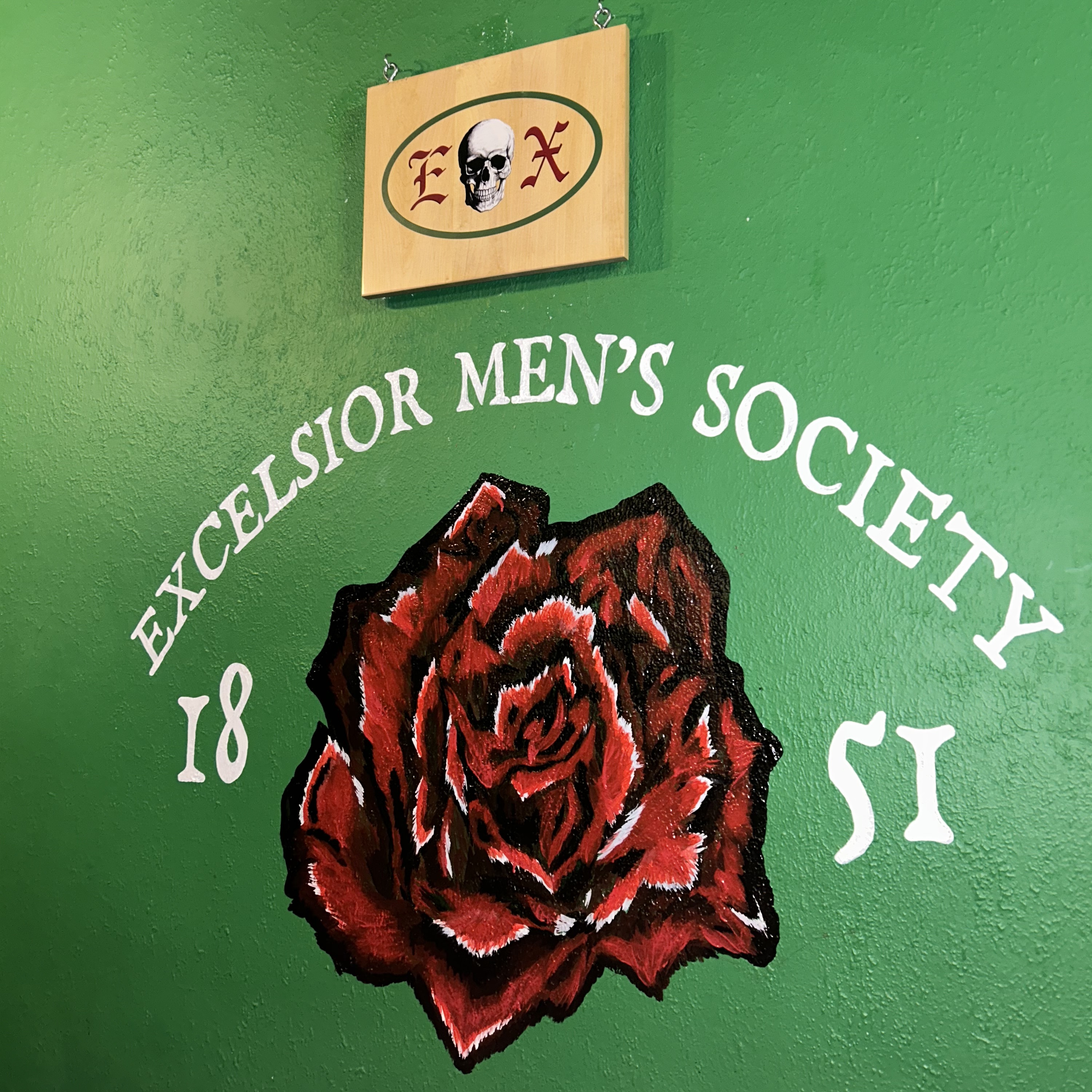 Her social media following and frequent work with Heidelberg athletes made her a well- known artist to current members of the Excelsior Society. When Excelsior alumni wanted to commission some artwork for the hall, current members were quick to recommend Megan for the task. Excelsior Alumni and member of the Alumni Council, Adam Hine, was excited to welcome Megan's art to the hall, "We wanted to give an aspiring artist a chance to add to their portfolio." He explained, "We were impressed with her work. And after consulting with Megan and reviewing her several projects, we felt that she was the best for the job." 
While Megan has previously offered her skills toward the creation of murals, this is the first time that she was intentionally sought out and commissioned to one. "I started megvpaints with shoes and cleats, but I've been wanting to go in a mural direction. So it was really nice that they reached out to me for this," she says. 
Megan designed 15 drafts digitally, which she sent back for the alumni to choose their favorite. After some conversation, the design was picked and Megan set to work putting her digital idea onto 25 square feet of wall in the Excelsior Hall. "The work took me two days – six hours each day," Megan explains. "Shout out to Adam "Train" Hine – he was my main contact person with the alumni and was really realistic to my student schedule."
The mural, a red rose with the Excelsior logo and founding date, is now the newest addition to the Excelsior Hall decor. After all of her work, Megan is proud to see how her small business is expanding – and is excited to see where she is commissioned to next!