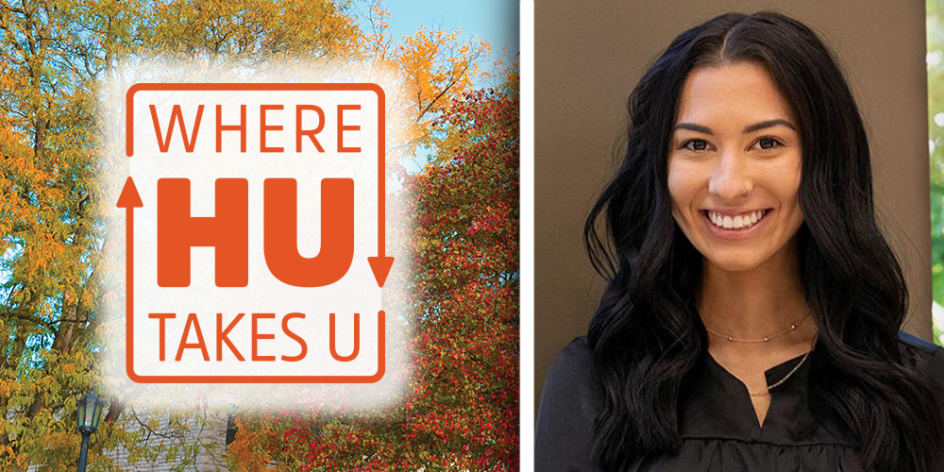 ---
Once a part of the Heidelberg family, always a part of the Heidelberg family – but after graduation, our Student Princes are now the hard-working and ever-learning leaders of a new community. In our new web series, we're checking in with our recent grads about their Heidelberg journeys, and asking them Where HU Takes U.
Delaney Gill
Delaney Gill, raised in Green Springs, Ohio, earned her bachelor's in business administration, with a focus on finance from Heidelberg in 2022. She just finished her master's in Business Administration with Heidelberg in late July of this year.
What is your current position and when did you begin?
I am currently a Branch Office Administrator for Edward Jones Investments. I started my position in May of 2022.
What has been surprising about your new position or the process of earning it thus far?
The most surprising thing about my position is how much I enjoy being able to connect what I've learned in the classroom with my everyday work.   
What knowledge or skills do you rely on most in your day to day life?
In my everyday life, the skills that I rely on most include communication, organization, and teamwork. 
What experiences or individuals were particularly impactful during your time at Heidelberg and in what ways?
Scott Miller supported me in everything that I did both inside and outside of the classroom, and I know that there are a lot of students who will say the same. He was an amazing professor and an even better mentor to me during my time at Heidelberg, and I'm extremely thankful that our paths crossed!
What advice do you have for current undergrads trying to find their next step?
Don't feel like you have to have everything figured out prior to walking across the stage on graduation day! Everyone's journey is unique, and what is meant to be will be!
Published on
Aug 31, 2023
Programs
Business Administration
Finance
Master of Business Administration