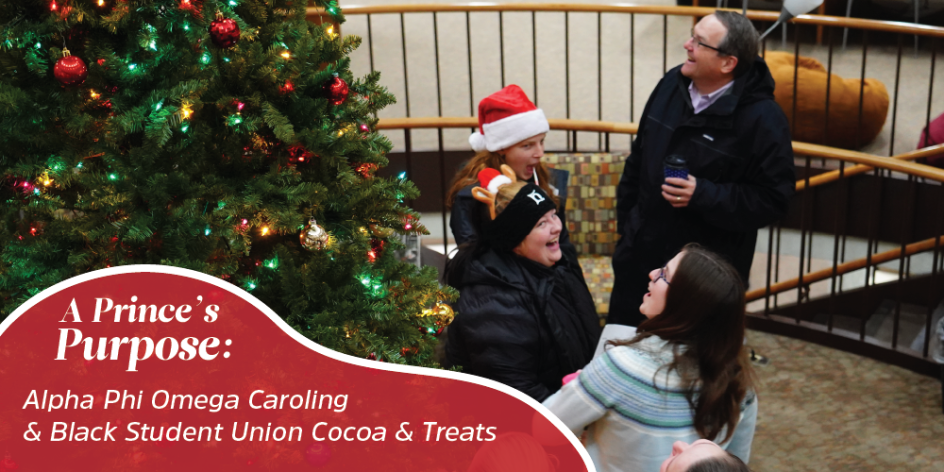 Heidelberg's Student Princes are excited to lend a helping hand for the holidays, sharing their love and appreciation to the Tiffin community, and pursuing their purpose with distinction.
BSU hands out hot chocolate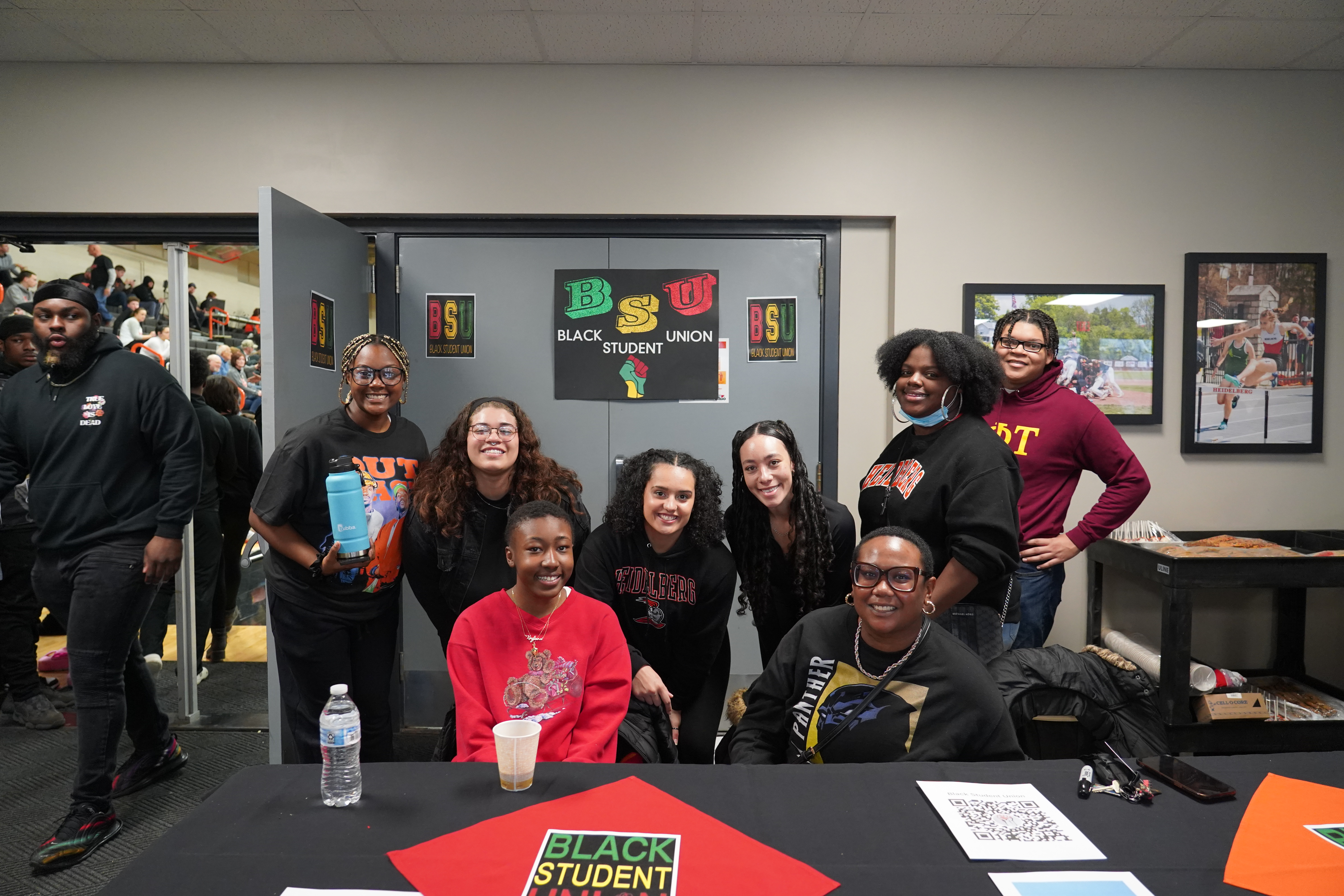 Heidelberg's Black Student Union, in conjunction with Parkhurst Dining, catered snacks for the Student Prince men's basketball double header this past Saturday. Handing out free hot chocolate, pretzels and cake-pops, BSU worked to ensure that everyone supporting the team felt supported and valued in their own right. 
"We decided to host this event in support of our men's and women's basketball team for their fight against Mount Union" said Alyssa Martin, president of BSU. "Due to COVID and loss of advisors, our group has been working hard to build back up to be a strong support system for our diverse community. We decided to pass out free goodies and cocoa as a way to draw in individuals, informing them about us." Alyssa explained, sure to also express their appreciation for the partnership with Parkhurst and their support.
The double header drew a big crowd on Saturday, so many were pleased at the free snacks provided by the Black Student Union. "This is such a nice surprise," one student complimented, "I love cake pops. And knowing that we have people on campus who do nice things like this."
APO caroling
This week, Alpha Phi Omega spent their Tuesday evening caroling and delivering hand-made cards to the homes of the families who live around campus. 
President of APO, Kailyn Kroll, was thrilled to bring back such a heart-warming, traditional event. "This moment brings me back to my childhood when I went around my community as a Girl Scout and a volunteer," Kailyn recalled. "Some people in the community don't get visitors for the holidays, so seeing people come to them makes sure they know how wanted they are. That's the point of caroling – to show that we care for the members of our community."
APO and several other students joined in on this evening of community celebration, some joining in unexpectedly after hearing the caroling in the library. Visiting studying students, folks who are ill, retired faculty and staff, and one group of very excited children, APO was eager to show their appreciation for Tiffin and the Heidelberg family.